In Good Company Productions
Producing, Project Management, Live Events, Production Consulting
Creating Beautiful Productions
On Time. On Budget. Every Time.
Haylee was a blast to work with. She was very organized and detail oriented. I very much look forward to working with her again.
Producing
Keeping Your Budget Happy
Project Managing
Reaching Your Goals
Client Relations
Creating Magical Interactions
Event Coordination
Handling The Details
Helping You Achieve Success
Noteworthy and Amazing.
My Clients Truly Innovate.
I am a Producer with demonstrated skills in project management and client services. In the last 15 years I have become a expert in client and vendor relationships as well as team management and building.
There is no doubt I am a passionate leader, energetic teammate and a result-driven producer. I love working with teams and having the opportunity to collaborate with other like minded individuals.
I LOVE what I do: the challenge of production, the various personalities that come with a creative team, and the thrill of getting it done on time and under budget. My work truly lights me up!
For the last 15 years I have been blessed to have worked with dozens of noteworthy clients and a handful of amazing projects.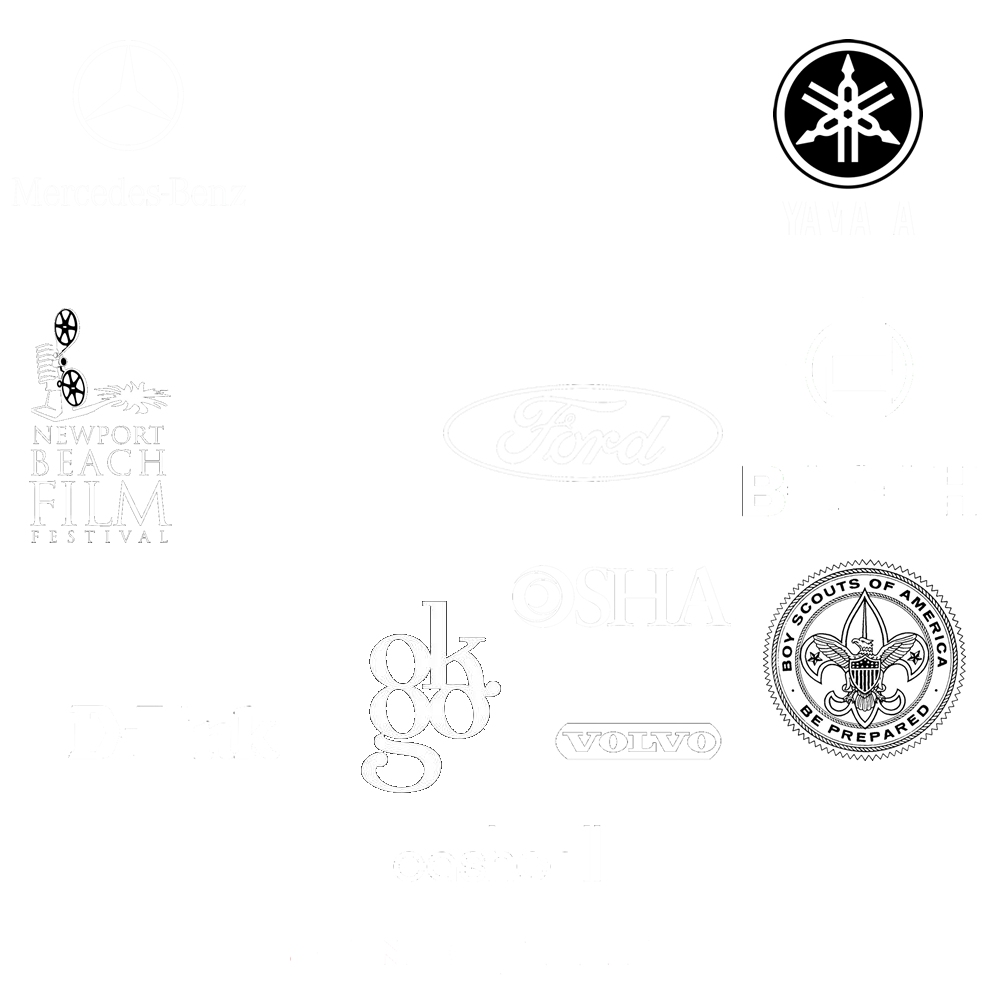 Haylee is an outstanding producer who knows what it takes to deliver a successful project. On our scripted, multi-media show, her creative insight combined with her knack for organization, made her an invaluable part of our production team. And with her diverse skill set, quite frequently Haylee was able to think outside the box – which we all benefited from. I highly recommend Haylee Rochelle to any production company or entity that is thinking of employing her.
I worked with Haylee on a feature film and found her to be the most competent of my colleagues. I was the film's DP, Haley was the producer; She was able pull together an amazing array of arrangements and resources in a very low budget, difficult environment. She had a great attitude and I feel very comfortable recommending her.
Haylee is a one in a million personality. She is a dedicated individual with a charming spirit. Her attitude and abilities assures us that she will accomplish any task within budget and on time – every time! Because of her electric smile and brilliant resourcefulness, Haylee is able to motivate her team to go above and beyond the call of duty. She truly is a remarkable woman and has earned the highest level of respect from amongst her peers.

We are absolutely amazed and very fortunate to have had the opportunity to work with Haylee all of these years. All of us at Wumbus Corporation look forward to dozens more with her as well.
Without a doubt, Haylee is the best producer I've worked with. Her creative instincts and pragmatic solutions have kept my project(s) moving forward. Haylee knows how to shepherd a film from beginning to end without any ego or personalities getting in the way. Intelligence, maturity, common sense and fearlessness are only some of the positive qualities she brings. Haylee has become a dear friend and invaluable partner, and I highly recommend her to anyone lucky enough to have the chance of including her on their team.
Haylee and I were in Development on a feature project, in which her professionalism, and skill were quite impressive. I recommend her for management, in fact would welcome her on my staff.
Haylee and I first worked together in 2005. It was a great experience! She is a detail oriented producer that gets things done quickly and efficiently, and made the job of acting/hosting easy and simple on-set. I highly recommend Haylee in any creative production capacity, and look forward to the opportunity to work with her again.
I have never worked with a more capable Producer than Haylee, she is very knowlegeable in all aspects of productions and fun to work with. I would highly recommend Haylee to be a part of any production.
Haylee's "can-do" attitude, organizational skills, and easy-going personality made this production one I greatly enjoyed. From rehearsals to being on set, she was excellent to work with – something I look forward to doing again soon.
HAYEE IS INTUITIVE, BRIGHT, GREAT ATTITUDE, AND GIVES 100 PER CENT
Having Haylee on my Company's production was wonderful. She always gives 110%. She is organized, smart, and really knows how to make things happen. She always has a place in any production we do.
I must say that I have never worked with an individual who can get it done and/or make it happen like Haylee can. By simply making a few calls to the right people and shooting a few emails, she has a keen ability to turn a crisis situation into a walk in the park. Her ability to secure locations, cast, crew, props or anything else that may be needed in a short period of time is truly amazing. On top of it all she is a pleasure to have around as she always brings a positive attitude with her.

I am glad to recommend Haylee as a incredible individual to add to your team.
Haylee was a blast to work with. She was very organized and detail oriented. I very much look forward to working with her again.
Haylee, is a fantastic producer. She is very detailed and creative. I would highly recommend her work, she would be an asset to any company or project…
There is no Producer I would recommend more highly then Haylee. She has proven her excellence time and time again in casting our actors, finding amazing locations, and managing a set that works like clock-work. She always delivers on time, under budget, and with the utmost quality. If you're looking for a producer that is easy to work with, efficient, and get's things done..I can't think of a better pick.
Haylee was a pleasure to work with and integral to the success of the direct marketing project we collaborated on. I look forward to working with her again, whatever the project may be.
Having worked with Haylee on a number of film projects while attending Columbia College Hollywood together, I can personally attest to her high level of professionalism, her "get it right the first time" attitude, and her ability to solve problems effectively and efficiently. Haylee brings an envious amount of energy and passion to any challenges assigned to her and her unwavering commitment to excellence shows in her work. Anyone seriously looking for a strong, positive force to add to their team, need look no further. Haylee comes with my highest recommendation.
Haylee was a great addition to our production studio at Volvo Cars of North America.
We were in the process of installing an asset management system and she did a great job of helping us develop the system and get it on line.

In addition to this she helped produce our Corp Satellite Broadcast Townhalls. These are always high pressure situation that must go smoothly, since the are broadcasted live. Her help organizing and her ability to work under pressure contributed to the programs overall success.

She would be a great asset to any serious production facility.